Hi,

Welcome to my community here on Bandcamp! I was super excited to see Bandcamp launch a subscription service, as I have been thinking about doing something like this for a while. Since Bandcamp is the platform I use for my releases already and it's where the REAL music lovers are, this seems like a no brainer to me.

If you sign up for a subscription, your €5 a month will give you access to all my music. Yes, literally ALL of it. Right away, you'll get my full back catalogue on here. You'll also get every new release I put out as soon as it drops. That includes singles, EPs and full albums. I'm currently on a mission to release stuff on a bi-weekly basis, so expect new music to show up in your collection on a regular basis. I also plan on doing subscriber only exclusives. Last but not least, you'll have my eternal gratitude for supporting me on my mission. :-)

So come aboard. I would love to see you here! Let's be friends!

Marius Circus
xx
Here's what you get:
All the new music I make

streaming instantly on your mobile device via the free Bandcamp app, and also available as a high-quality download.*

Access to subscriber-exclusive messages:

These back-catalog releases:
A 30% discount on all my merchandise.
The satisfaction of knowing you're supporting me in a sustainable way.
You're a subscriber
Thank you!
* Downloads are DRM-free and available in MP3, FLAC and
more
.
Marius Circus
Oslo, Norway
Hey,

I'm Marius. Cool that you're into my music. Feel free to reach out to me through here or on YouTube where I do weekly videos (link below). Let's be friends! :-)

/Marius
Latest Release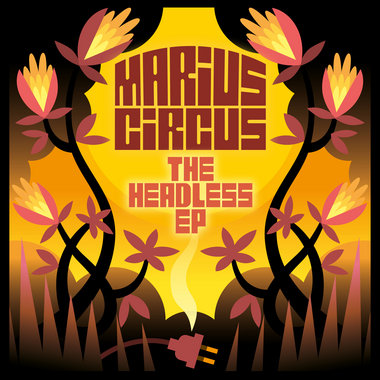 The Headless EP